Overview
Zambia offers unforgettable holidays exploring the real Africa.
Information on Zambia Travel
The Republic of Zambia is a landlocked country in Southern Africa, neighbouring the Democratic Republic of the Congo to the north, Tanzania to the north-east, Malawi to the east, Mozambique, Zimbabwe,
Entry requirements
Visa
British passport holders need a visa to enter Zambia. You can get a visa from the Zambian High Commission in London before you travel. Single and double entry visit visas are available at all ports of entry, but multi-entry visas are not.
If you plan to get a visa on arrival, make sure you have the correct amount of cash with you as change may not be available. If you enter through Kenneth Kaunda International Airport you can now make payment for single and double entry visas via credit or debit card at the Zambian Immigration desks.
You should check your visa endorsement for the period of your stay in Zambia. Although you are allowed 90 days per calendar year the immigration officer will not normally endorse the full length of time upon entry and you will be required to extend their stay at the nearest immigration office.
On leaving Zambia, all air passengers must pay a departure tax of US$25. Although this is normally included in the cost of an air ticket you will be asked to pay separately in Zambian Kwacha if it is not. With effect from 1 January 2011 the National Airports Corporation has added a Security Charge to all departing passengers payable at all NACL airports.
The cost is US $3 per person per sector for domestic flights and US $5 per person for international flights. Fees must be paid in Kwacha but is also included in the ticket price.
Volunteer workers should get a business visa from the Zambian High Commission in London before departure. Anyone violating the immigration rules risks arrest, imprisonment and deportation. Agents claiming to be able to arrange residence and work permits from the Immigration Department may be bogus and the documents they provide may be forged.
From 1 December 2014, a new UNIVISA system will be implemented at Zambian/Zimbabwean borders. This will mean that visitors can visit both countries while holding only one valid visa. This applies to all 40 countries that currently require visas for both countries. The new visa system will be applied at Livingstone and Lusaka airports and the border posts at Victoria Falls and Kazungula. The new visa, which is to be called the 'Kaza' visa, will cost $50 and will last for 1 month.
Passport validity
Your passport should be valid for a minimum period of 6 months from the date of entry into Zambia and have 2 blank pages.
The Zambian authorities have confirmed they will accept British passports extended by 12 months by British Embassies and Consulates under additional measures put in place in mid-2014.
UK Emergency Travel Documents
UK Emergency Travel Documents (ETDs) are accepted for entry, airside transit, and exit from Zambia. ETDs must be valid for 6 months for entry into Zambia if the holder is not a returning resident.
Dual nationals
The Zambian constitution doesn't recognise dual nationality.
Yellow fever
Yellow Fever vaccination is required for travellers who are arriving from, or have transited through, countries with risk of yellow fever transmission.
Tourism
Blessed with awe-inspiring natural wonders, an abundance of wildlife, huge water bodies and vast open spaces, Zambia offers unforgettable holidays exploring the real Africa.
Acknowledged as one of the safest countries in the world to visit, Zambia's welcoming people live in peace and harmony. And here, in the warm heart of Africa, you will find some of the finest Safari experiences on the planet, including face to face encounters with Nature at its most wild.
Spectacular waterways provide adrenaline-thrills or a leisurely playground of activities for all ages. Seventeen magnificent waterfalls, apart from the spectacular Victoria Falls, provide 'cascade followers' an adventure into the remote undeveloped rural areas where  a taste of village life can be experienced. Spectacular daily sunsets are almost guaranteed.
Zambia is commonly regarded as one of the most beautiful, friendly, diverse and unspoilt countries on the entire African continent. Aside from the majestic Victoria Falls, Zambia has more natural water resources than any other southern African country, including a myriad of other falls dotted across the country, not to mention the famous Zambezi River.
The many National Parks offer great opportunities for observing Africa's plains game and their attendant predators, whilst bustling urban areas offer a taste of eclectic Zambian culture.
Popular Tours
Best of Zambia's safaris and tour destinations.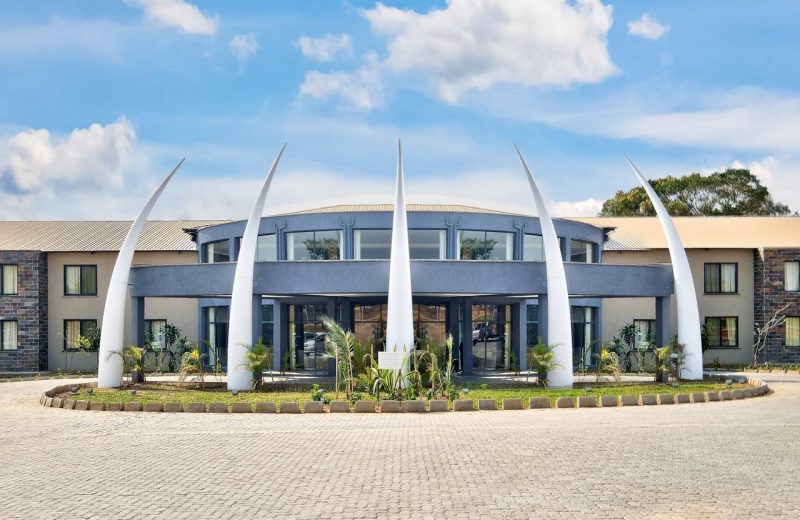 4 Days/3Nights Livingstone, Zambia Package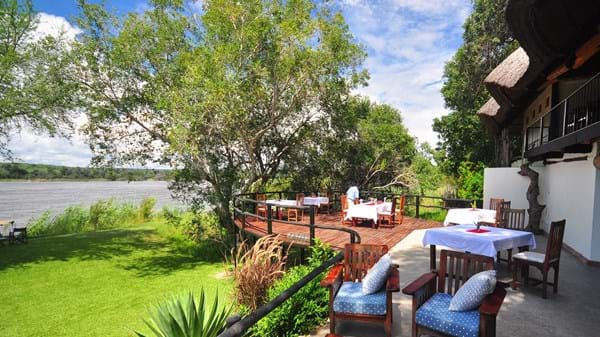 5Days /4 Nights Livingstone, Zambia
Accommodation
Best hotels and places to stay in Zambia.